All killer no filler – the visual content you need now!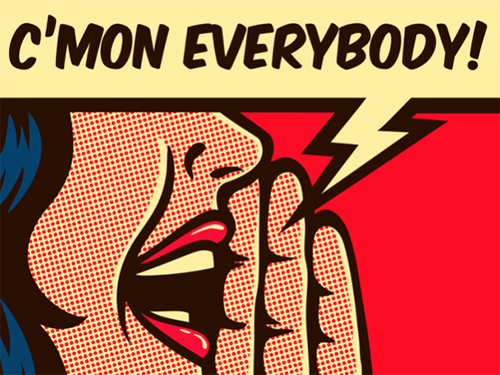 Social media is all about the visual content – posts that include videos and images attract the most engagement and are more likely to shared – and not just on Instagram – eye-catching content is a must on all networks including Twitter. Here's some visual inspiration to make sure you get the best results from your digital marketing campaign.
Photography
Photography is one of the most important factors of your brands content communication. It can capture the audience's attention instantly and help sway the public's emotional response towards your brand. As the images are 'real' it allows the viewers to relate more to the images in-front of them and can emotionally connect with the brand's personality.
Photography could be showing behind the scenes of your brand, putting faces behind your brand or showing off your product/service in action online.
In a survey on Social Media Today, 93% of people say images are the number one deciding factor when buying products.
Strong Call to Action
A call to action is a piece of content that is intended to persuade the viewer to perform a specific act. This being said, many businesses are completely lacking any calls to action on their promotions. 
"Buy now", "click here", "follow us on…" are all examples of call to actions. Using colour and imagery to grab peoples attention is another great way to grab the attention of the audience. This is all great for promoting sales events, offers and any other exclusive content.
Branded Image
A brand's image is the personality they want to convey to the general public. Branded images goes beyond marketing your product/service in an image – it's the emotional connection you create with your audience.
A great example of a company with excellent brand image is Airbnb. This is because this brand is completely focused on their customers. Without the customer, there is no product so they heavily push their brand image as personal stories of customers.
Using imagery that reflects your brand's unique selling point is great and effective visual content that should be incorporated into your marketing strategy. Capturing your brands values by utilising imagery, composition and colour all help the overall feel of your social strategy. This can ultimately reflect the brand and social media. The key to your brand image is consistency. Having a continual theme throughout all your promotions will naturally ensure your brand is associated with a particular image.
According to Social Media Today, using detailed and branded images can help you gain 67% more audience attention. This is a significant increase to ensure your brand is improving their engagement.
Engaging Videos
Videos are the most important pieces of visual content a brand can use on their social media channels. Not only does it contain a lot more information, it can also keep the viewers more engaged with your content for longer. 
Consumers will also be more inclined to use your brands product/service after watching a video as they are absorbing more information than a generic post.
There are many different types of video content you can use within your marketing strategy including Facebook Live, informative interviews or even edited gifs or boomerangs. All these can encourage further engagement from the public and make your content more entertaining.
Infographics
Infographics are a great way to communicate facts and figures  to your audience. They offer an engaging way of bringing otherwise pretty dull data to life. The popularity of this form of communication has lead to an abundance on infographics taking over blogs, websites, and social media channels.
For more information on the different types of infographics and how they can help your business, read our blog here.
Tips, Tricks and How-To's
This can be anything from tutorials, 'life hacks', recipes and everything in between! This is the perfect way to utilise visuals to grab the readers attention. It can also encourage shares and make the objectives/activities more achievable by the step by step process.
Reasons for doing this is to show off your product/service to your consumer and create a greater understanding of how that ca benefit the consumer.  As the content is more informative, it can position you as experts in your field and in turn will make your audience feel like they can trust your brand.
This type of content is likely to be searched for – especially on YouTube for example – so you can attract followers that have never heard of your.
If you need any help or advice with creating some great visual content for your brand, get in touch with the Cunning Plan team!