How hotels can weather the economic storm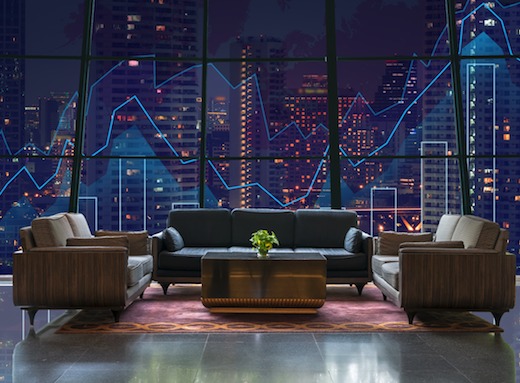 2017 was a strong trading year for UK hotel groups, but economic uncertainty (largely attributed to that dreaded word Brexit) and the large number of new build hotels, will certainly have a negative effect on UK hotel performance for the foreseeable future.
According to 'Knight Frank's report on UK Hotel Development Opportunities 2018', last year, the proportion of new build hotels in the UK rose by 37 per cent. 
But is demand strong enough to support this growth in supply? It would appear not!
Liz Hall, head of hospitality and leisure research at PwC commented "In terms of growth, 2018 has been held back by uncertainty, slower economic growth, significant supply additions and stuttering business travel." The outlook doesn't look good for 2019 either. According to the (PwC) Hotels Forecast 2019 report, occupancy levels in 2019 look set to drop.
To add to this woe, service levels are falling and staffing is also proving to be an issue. A high percentage of staff working in UK hotels are from the EU and thanks to Brexit, many are deciding to head home. Hospitality has a poor reputation amongst British workers, so hotels are struggling to find suitable replacement staff. This demand for staff against a dwindling supply could cause wages to rise and this cost will inevitably be passed on to guests through increased prices.
So what can hotels do to keep filling rooms?
This economic uncertainly has driven demand for budget accommodation among consumers and businesses. For hotels not in the budget category, it is likely we will see more value propositions and we're beginning to see evidence of this already.
Hilton is offering a price match guarantee to drive direct bookings and combat price comparison sites. If you find a lower rate than their offer, Hilton will match it and provide 25 per cent off that stay.
To celebrate 70 years of the NHS, Hallmark Hotels is welcoming NHS staff to stay for free in 2018. The free overnight stay is available every Sunday when NHS staff spend £50.00 on food and drink in the hotels' bars and restaurants.
Hand Picked Hotels has recently launched a loyalty scheme called Privilege Rewards. Members earn a point for every £8 spent. These points can be used to redeem overnight stays, drinks, upgrades, late check outs and spa discounts. 
Marriott International is trialling an interesting approach to added value by recently installing Amazon Alexa devices in its Flagship hotel rooms. Having activated the Alexa, guests can use it to find out basic information, such as the operating hours of the hotel swimming pool, control the room temperature, shut the blinds, tune the television, order room service and even create a customised musical playlist.
Is adding value or discounting room rates the answer?
It's definitely important that hotels add value for guests in this increasingly saturated market, but the key is communicating value offering in a compelling way. Social media is a huge influencer and proving to be integral in shaping consumers decisions. Instagram in particular is a key addition to marketing strategies. The data from icelolly.com reflects this, as 26% of Brits said that social media influencers played a key role in driving their travel plans and choice of destinations.
So, hotels should consider a value proposition to provide differentiation. But it's vital they have an active social presence with aspirational and engaging content, along with promotional offers. This can be achieved by demonstrating the unique features and locations of the hotels, showcase excellent service from welcoming staff and promote offers relevant to the target audience. 
At Cunning Plan, we have the knowhow and expertise to help you develop a campaign to stand out from the crowd.