JCB Heroes
JCB briefed us to create a digital marketing campaign to grow their brand's social engagement and widen their audience.
To grow JCB Workwear as a brand we needed to devise a social strategy to match their vision. We came up with JCB Heroes, a social campaign to search for the unsung heroes – tradespeople by day but volunteer in their spare time for worthwhile causes such as RNLI, Fire Brigades & Mountain Rescue.
Social Campaign. Video. Photography. Content Marketing.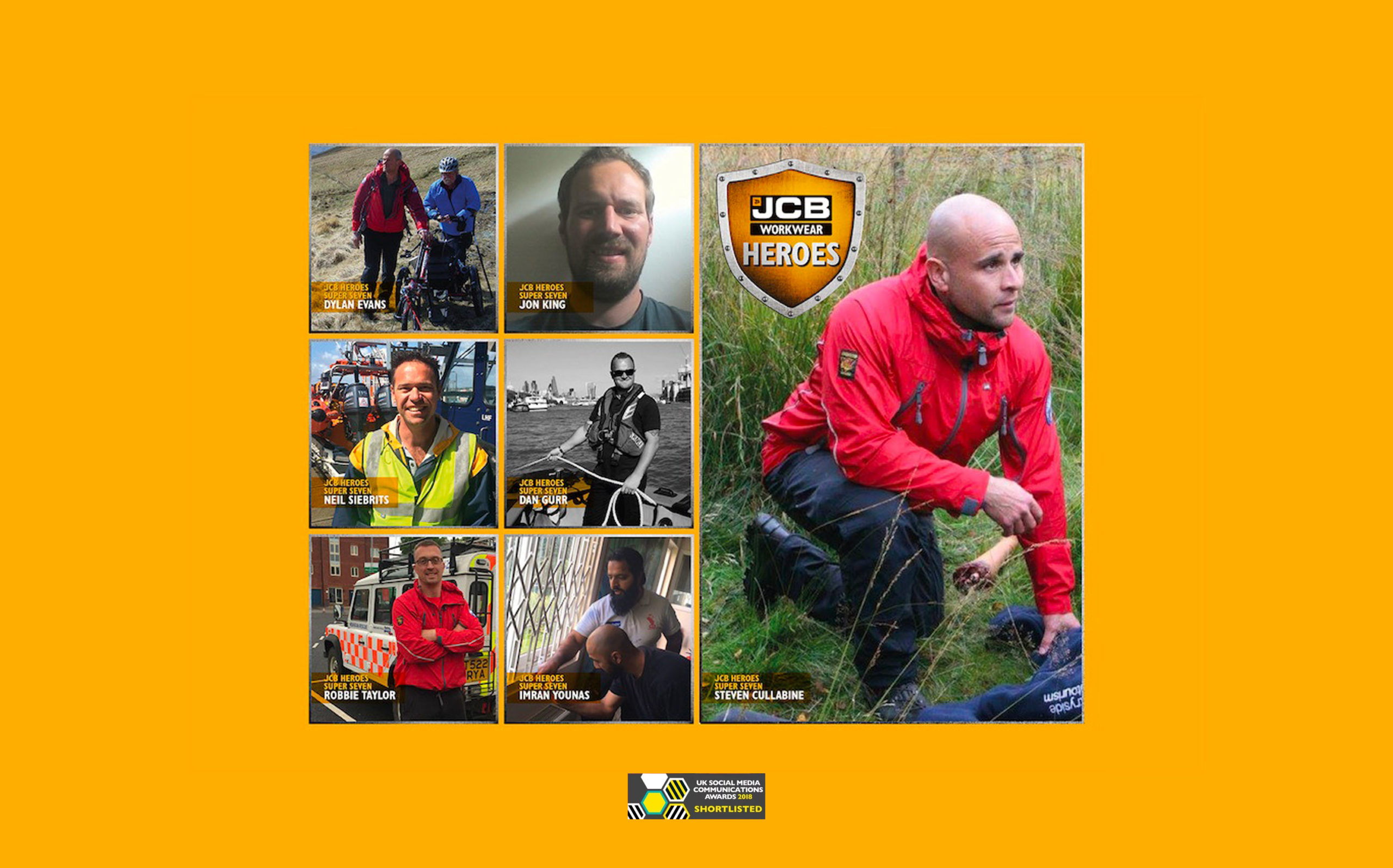 The campaign was promoted across social channels, a full PR and marketing campaign was also implemented: contacting voluntary organisations, generated press coverage and appointing Volunteering Matters and NCVO as part of the judging panel.
People nominated themselves or someone they knew to be a JCB Hero, where they would receive a clothing sponsorship from JCB and an award. Entries were whittled down to a 'Super 7' with the JCB audience voting for their hero.
In the end, Steve, a joiner who volunteers for Woodhead Mountain Rescue was chosen – we spent a day with him on one of his rescue training exercises in the snowy hills of Sheffield and a day on a construction site with him to produce a short film celebrating the first JCB Hero.
James and the team at Cunning Plan exceeded all expectations with incredible creativity, photography direction and flawless management of the project from start to finish. They are a pleasure to work with and we look forward to continuing working with them for many years to come
Joanne Dyson, Marketing Manager | JCB Workwear