Killer Halloween campaigns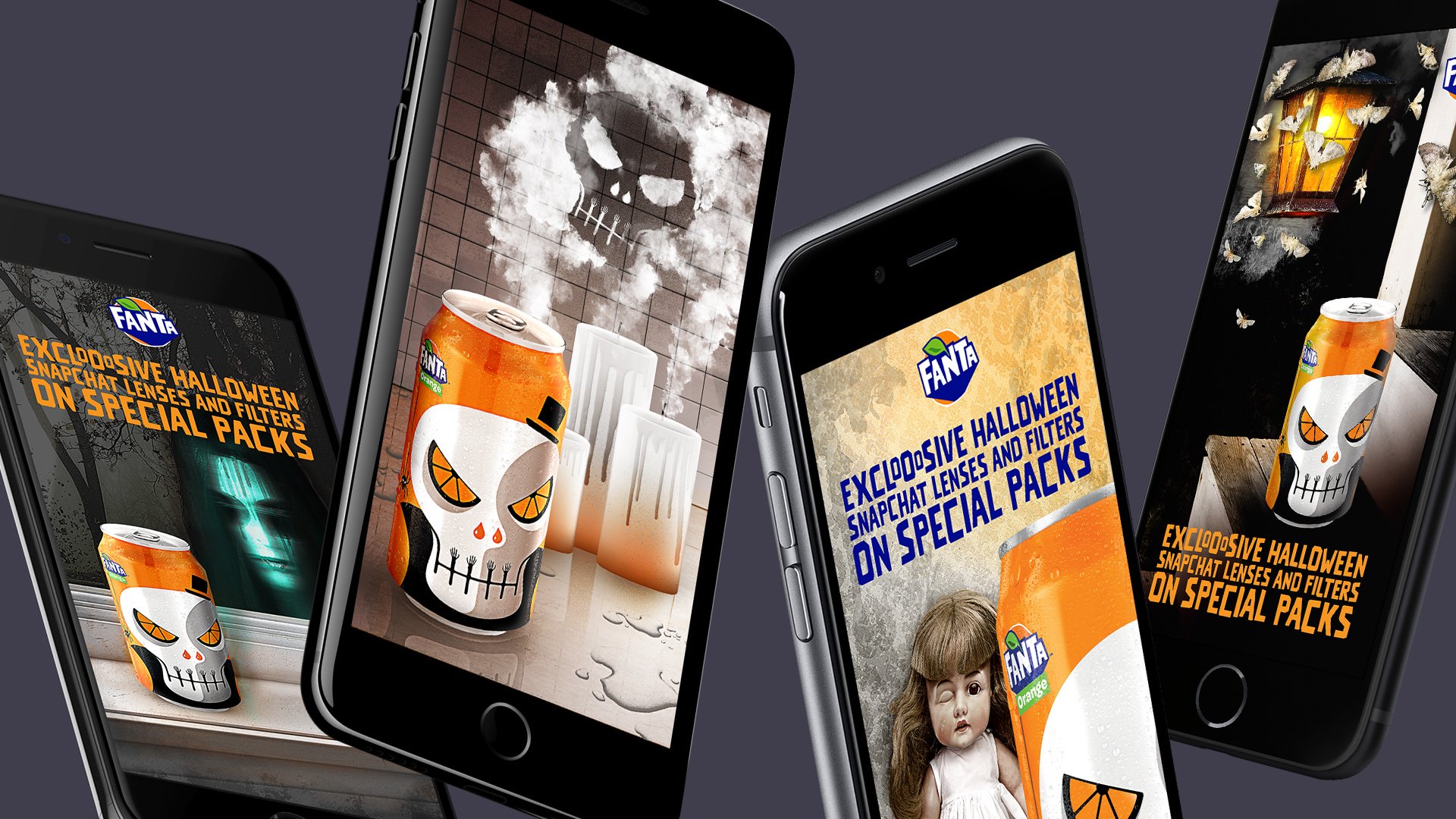 We're seeing pumpkin picking pictures, The Adams Family memes, and gooey sweets in stores left right and centre. Halloween season is officially upon us. Just like any other festive season, Halloween gives brands the perfect opportunity to create memorable campaigns.
This year, we've seen controversy over Spotify's 'Horror' ad, when an advertising watchdog group initiated by parents filing complaints ruled that the minute-long advertisement promoting the message of 'killer songs you can't resist' featuring a creepy animated doll isn't appropriate for children and consequently too frightening to be aired. The Advertising Standards Authority concluded that although the ad is clearly a spoof, it was "likely to cause undue distress to children." This is an example to learn from, although Spotify are now permitted to promote the advert to an older audience 18+, it's added massive restrictions to where the advert can be promoted.
So, if you're looking for quick social campaign inspiration or if you just love Halloween, we've compiled 3 the most unique, on trend and creative marketing campaigns, enjoy!
Burger King #ScaryClownNight
The rivalry between fast food chains Burger King and McDonald's is evident everywhere, especially within this campaign. The 2017 #ScaryClownNight ad appeared to be mocking their competition, with clips of Ronald McDonald dressed as a creepy clown. The ad shows a teenager being followed by a flock of clowns heading to Burger King, only to reveal they're all there for a free Whopper burger promotion. The campaign was created to promote the whopper, offering a free meal to the first 500 people that showed up to Burger Kings dressed as clowns on Halloween, using the clever strap-line "Come as a clown, eat like a king".
This campaign was a great form of generating interactivity with their customers, promoting a specific meal and not to mention, publicly poking fun at their biggest competitor!
Stranger Things x Topshop
Last year, Topshop teamed up with Netflix at the time of the Stranger Things season 2 release, to bring their customers an immersive Stranger Things experience. The high street brand released a line of clothing and accessories to be sold in stores as a part of the collaboration, however, the innovative part of the campaign allowed customers to be able to step into Will Byers' hideout, Joyce's living room, or the lab! These sets were widely displayed at the front of the Oxford Circus store, and parts of the window art also appeared in Liverpool, Birmingham, and Manchester. Topshop didn't stop there, this 360 campaign offered exclusive tote bags when you spent £60 or more, along with setting up an in-store cinema hosting back-to-back screenings of the show for competition winners.
This particular campaign really stands out of the crowd, as opposed to thinking of a 'creepy Halloween themed campaign', Topshop utilised pop culture, built on trends, and partnered with the perfect show suited to their target audience, which all in all considerably built on their reputation as a forward thinking and on trend brand.
Fanta
This year, Fanta have teamed up with the infamous Lad Bible along with influencer Joe Tasker, to create a limited-edition range of two new Halloween-inspired flavours. The campaign will consist of Snapchat lenses and filers, along with their "biggest ever experiential Halloween event to date: Twisted Carnival". The campaign will cover social, digital, and outdoor advertising along with the packaging ultimate makeover, creating four classic Halloween characters to represent the flavours which will also be present within the social branding.
Fanta have tactically created these two new flavours using a public vote, the winning flavours being 'Blood Orange Zero' and 'Pink Grapefruit Zero'. The heart of the promotion within this campaign lies within the experiential activation, giving their customers 'the ultimate Halloween experience' through the Twisted Carnival event. This will be a fun and spooky augmented reality experience, travelling throughout the country. We're expecting great things from this campaign,Fanta are to of said that after last years Halloween campaign increased growth by 23%, "like Coca-Cola is to Christmas, Fanta is to Halloween".
And there you have it: the best Halloween campaigns summed up, we're excited to see what else brands come out with this year! Let us know your favourite Halloween campaign by sending us a link on social, we'd love to take a look.