Tips & tricks to create the ultimate GIF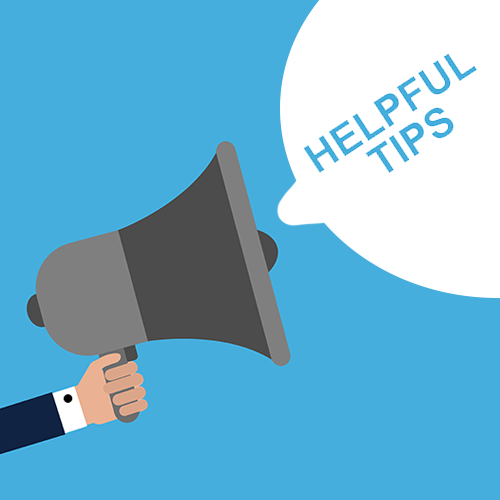 Other than a word that may cause the next Civil War over its pronunciation (GIF or JIF?), GIF stands for Graphics Interchange Format. GIFs are image files that are compressed to form a short moving animation. If you aren't already using GIFs in your brand's digital content, you're missing out on a massive engagement opportunity!
The beauty of GIFs for social media marketing is that they can convey more complex statements than stand alone visuals, plus, animation naturally draws the eye. According to Hubspot, when people hear information they're likely to remember only 10% of that information three days later. However, if a relevant eye catching image is paired with the same information, people are 65% more likely to remember. So what are you waiting for? Now's the time to get planning your show stopping GIF, but before doing so, be sure to take a look at our top tips.
Know Your Pop Culture
If you're GIFs purpose is to generate sharable content, then you'll need to be on the ball with your knowledge of what's currently trending in the media and on social, but make sure it's relevant to your demographic. The same applies to general interests of your target market, are there any funny quotes or clips that relate to certain films, artists, musicians that your audience are likely to take an interest in? If so, make a GIF out of it!
Why not make a GIF out of trends and nostalgia! Whether it's October 3rd, also known as 'Mean Girls Day', or 40 years since E.T was released, if it relates to or appeals to your audience…do it.
Humour is an extremely powerful way to connect with your audience and keep them engaged. Pick GIFs that will resonate with your audience and make them feel personally connected to your brand.
Turn a Video into a GIF
You don't have to be an illustrative genius to create a GIF, nor does it always have to be an intricate piece of art! You can simply import any video clip into Photoshop to convert it into a show stopping GIF, if you're not a Photoshop pro, take a look at our simple step by step how to. This form of creating a GIF gives you a lot of freedom to make quick fire simple GIFs.
Loop the GIF
This brings us onto my next point, always loop your GIF! Ensure you make every frame seamless to so that your loop turns out nice and smooth, if people are watching an endlessly looping GIF that jumps, it's not going to leave a great impression. Think about small details that will catch people's eye, for example, hair blowing in the wind, adding  sparkle to the image, small clouds moving across the image. If you want to know how to loop a GIF made from a video clip, skip to step 5 in this step by step guide.
Automatic GIF Making Tools
If your head is spinning and you'd prefer to have someone do it for you, there are plenty of automatic GIF making tools out there.
GIPHY – if you have an account you can keep all of your GIFs private, if not, be careful! As all of your GIFs will belong to Giphy.
EZGIF – This platform isn't as smooth and easy on the eyes as GIPHY, but it is great for creating super simple GIFs.
If you decide to use an automatic GIF maker, bear in mind that it does restrain your creativity. If you want a quality piece of shareable content, it's worth investing time and money into a professional Graphic Designer – this way your GIF will be creative, original and impressionable.
Promote An Idea or Product
The contagious addiction to GIFs and their potential to go viral, means they are a powerful form of marketing. An example of this is Converse's 'back-to-school' marketing campaign starring Stranger Things star Millie Bobby Brown. The campaign included 32 reaction GIFs that were extremely  successful, generating over 276 million views across social media and GIF platforms such as GIPHY and Tenor.
Storytelling can be very effective in a brand's content strategy, as it builds a relationship with the audience in a more authentic way and, once again, visual content and GIFs in particular can be a vital part of the story.
GIFs are fast paced and ever-changing pieces of content, however, these are the core essential tips and tricks that you'll want to consider before creating your master piece. Now you're fully equipped to create the ultimate GIF for your brand!
We love designing GIFs for clients, if you need help bringing your ideas to life, get in touch…