THE BEST VEGANUARY CAMPAIGNS ON THE MENU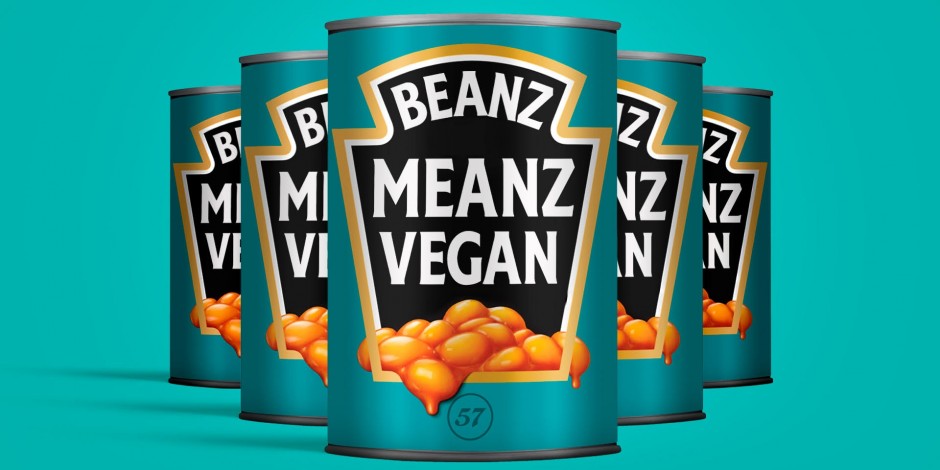 It's January and so that must mean it's time for new year – new me campaigns to kick off. Veganuary is bigger than ever in 2020 with brands battling it out for their place on Peta's pedestal, in a traditionally quiet trading period for brands. We've been watching with interest here at Cunning Plan HQ, here's a round-up of the best Veganuary campaigns of 2020 so far…
Asda – Don't Compromise
Delicious plant-based range.

Naturally low prices.

Don't Compromise. https://t.co/iDgb0EM1Pr pic.twitter.com/aeTivrI0iv

— Asda (@asda) January 1, 2020
Asda has launched its 'Don't Compromise' campaign to show off the new range of vegan products. The playful ad shows a couple who want a very different holiday, things get a little sticky but the one thing that they can agree on is the tasty vegan meal. Moral of the story? Don't compromise. We love this advert, Asda have stuck to their target audience with your average couple,aiming to introduce veganism to a more mainstream audience, straying away from the 'hipster only' club!
Asda revealed that there will be more from the couple in the future as part of the 'Don't Compromise' campaign. We think this is a great way to keep the campaign consistent, and also leaves us wondering what else is in store for the pair.
Frankie and Benny's – 'Meat Loaf Would Do Anything For Veg'
It's official. We've only gone and teamed up with the
legend that is Meat Loaf for @veganuary!

Meat's backing veg this Jan, and so are we. Are you? pic.twitter.com/lI4yXhEYm7

— Frankie & Benny's (@frankienbennys) January 2, 2020
Frankie and Benny's advert featuring Meat Loaf, where we see his new management try to persuade him to change his name to 'Veg Loaf' classing it as PR genius! Frankie and Benny's took a 180 in the vegan direction and went straight to the Meat for their vegan campaign collaboration. Playing around on his classic song 'I would do anything for love' mixing it up to 'Meat Loaf would do anything for veg'.
Meat Loaf's unenthusiastic reaction doesn't stop his team flaunting the new vegan menu to him, including the Garlic Pizza Bread, Viva La Vegan Burger and a No Cheese Cheesecake. The celebrity endorsement makes the ad more memorable with the recognisable face capturing consumer attention.
KFC – Vegan Burger
New burger who dis?

Coming 2nd January 2020. pic.twitter.com/hgx8mycAt4

— KFC UK & Ireland (@KFC_UKI) December 28, 2019
The Colonel always seems to hit the nail on the head when it comes to social media presence. In December, KFC tweeted "New burger who dis?" in the style of 'guess the Pokemon', leaving the consumer wanting more.
They then released a neon sign GIF changing from KFC to KFV, the brand has always been clever with its acronyms. In 2018 when KFC's across the UK were forced to close due to a chicken shortage (also known as 'the chicken outrage'), KFC responded by posting a graphic stating 'FCK'. This simple advertising is highly effective in raising KFC's brand awareness.
Marks and Spencers – Plant Kitchen
It's #veganuary! If you're adopting a plant-based lifestyle or are more of a flexitarian, you need to check out our Plant Kitchen breakfasts: Plant Kitchen Coconut Yogurt, £2.70, and NEW Plant Kitchen Golden Syrup Porridge Pot, £1. Get breakfast for the family in store today! pic.twitter.com/kXe0UNQNPW

— M&S (@marksandspencer) January 2, 2020
M&S have added more vegan products to the Plant Kitchen range on the back of the veganuary hype.
They have stayed true to themselves with the #ThisIsNotJust on a range of tweets promoting the vegan range. Also targeting flexitarians ('a person who has a primarily vegetarian diet but occasionally eats meat or fish') widens the target audience, as it speaks to not only vegans, but also people who want to eat less meat and make healthier choices.
Unlike their competitors, who are solely focusing on the month of veganuary, M&S's Plant Kitchen campaigns run all year round using veganuary as a boost to heighten the brand awareness of their products.
Heinz – Beanz Meanz Vegan
https://twitter.com/HeinzUK/status/1214901037548658688?ref_src=twsrc%5Etfw%7Ctwcamp%5Etweetembed%7Ctwterm%5E1214901037548658688&ref_url=https%3A%2F%2Facunningplan.co.uk%2F%3Fp%3D3696
Heinz have hit the Veganuary scene with a very catchy tagline, Heinz wants to let vegans know that beans are the easiest vegan meal there is! The limited-edition range released by Heinz will simultaneously promote the brands campaign, as well as capitalise on the online buzz for veganuary.
Marketing executive at Kraft Heinz, said: 'There's a general perception that being vegan means you have to spend lots of money on fancy food, but being vegan isn't all kale and quinoa."
The veganuary movement allows brands to introduce themselves to a new target market and this year it's looking bigger than ever, we can't wait to see more brands in the future with their own take on veganuary campaigns!